Ventura County Hispanic Mission and Minisry continues online through the COVID-19 pandemic.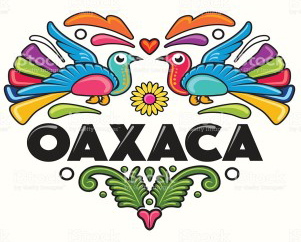 Both Centro Cristiano Emanuel, Santa Paula and Centro Cristiano Redwood, Oxnard continue to minister to the families in their communities and beyond with online worship, Bible studies and prayer groups. It is a great blessisng and encouragement to see and talk to our brothers and sisters online duing this time of quarantine when we cannot be physically together. Pastor Marcelino Velasco, Lay-Pastor Javier Velasco, and Missionary Pastor Dennis Bradshaw are supporting one another greatly and continue in contact with the members of our local congregations and others in the community. They assist with food, gift cards, words of Jesus' encouragement, prayers and Christian counseling in this time of great need.
2020 Summer VBS Mission Trip Postponed but more work on the building continues.
As you may know, general travel to and from Mexico will only resume sometime in the future, so we have had to change many plans for this summer's outreach. We are hoping to reschedule for the end of this year or in early 2021. Meanwhile we have started a mission fund for our Santiato Naranjas (SN) leaders to purchase food locally for the eldelrly of the village and surrounding areas, delivering it to them with a message of hope in the LORD Jesus. This visitation and food ministry will also be meeting the needs of single mothers at this time. The people who have received this kind of ministry in the past have expressed much gratitude for the Chriistian love and support which they have received.
If you would like to contribute funds for this ministry, please send them according to the information provided at the bottom of this page. Muchas Gracias to all of you who have contributed to our Hispanic Ministry during theese challenging times. Yes, the needs are many, yet, together we will assist peoplel all the way through this "pandemia" and beyond. You are a great encouragement to us. We also pray for you constantly.
The Nueva Vida MIssion Team reaches seniors, children and families with Jesus. We train servant/leaders in Bible ministry and language learning and minister to the dental needs of SN. Direct all donations to: Hispanic Mission Society, 1500 North C Street, Oxnard, CA 93030.