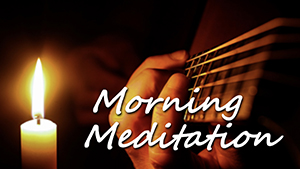 Good Shepherd's Music Director, Adam Phillips, provides a weekly Christian meditation time on Wednesday mornings at 10am in the sanctuary.
Adam (or occasional guest musician) presents 30 to 40 minutes of peaceful music, both sung and instrumental.
You can watch the meditation from our GSLC Videos page, either during or after the event.