Better Read Than Dead Book Club Choices for Summer
The Good Shepherd book club meets the second Saturday of each month at 9:00 A.M. in the Fireside Room. Here are our picks for July and August reading.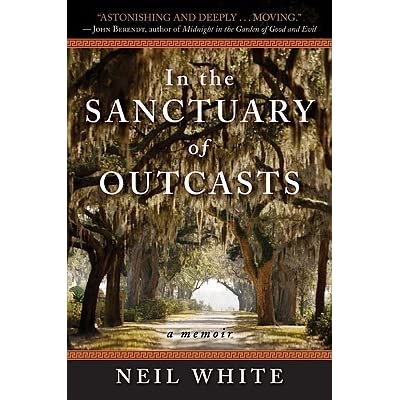 In the Sanctuary of Outcasts by Neil White will be discussed on August 12, 2022
The emotional, incredible true story of Neil White, a man who discovers the secret to happiness, leading a fulfilling life, and the importance of fatherhood in the most unlikely of places—the last leper colony in the continental United States.
The Glass Castle by Jeanette Walls will be discussed September 10, 2022.
The Glass Castle is a remarkable memoir of resilience and redemption, and a revelatory look into a family at once deeply dysfunctional and uniquely vibrant. When sober, Jeannette's brilliant and charismatic father captured his children's imagination, teaching them physics, geology, and how to embrace life fearlessly. But when he drank, he was dishonest and destructive. Her mother was a free spirit who abhorred the idea of domesticity and didn't want the responsibility of raising a family.

The Walls children learned to take care of themselves. They fed, clothed, and protected one another, and eventually found their way to New York. Their parents followed them, choosing to be homeless even as their children prospered.

The Glass Castle is truly astonishing—a memoir permeated by the intense love of a peculiar but loyal family.