The Better Read Than Dead book club has chosen the following selections for the end of summer. We meet on the second Saturday of each month in the Fireside Room at 9:00 A.M. Join us in reading along!
For October 14th meeting: One By One by Ruth Ware
Getting snowed in at a beautiful, rustic mountain chalet
doesn't sound like the worst problem in the world, especially when there's a breathtaking vista, a cozy fire, and company to keep you warm. But what happens when that company is eight of your coworkers…and you can't trust any of them?
When an off-site company retreat meant to promote mindfulness and collaboration goes utterly wrong when an avalanche hits, the corporate food chain becomes irrelevant and survival trumps togetherness. Come Monday morning, how many members short will the team be?
The #1 New York Times bestselling author of The Turn of the Key and In a Dark Dark Wood returns with another suspenseful thriller set on a snow-covered mountain.
For November 11th meeting: The Atomic Weight of Love by Elizabeth Church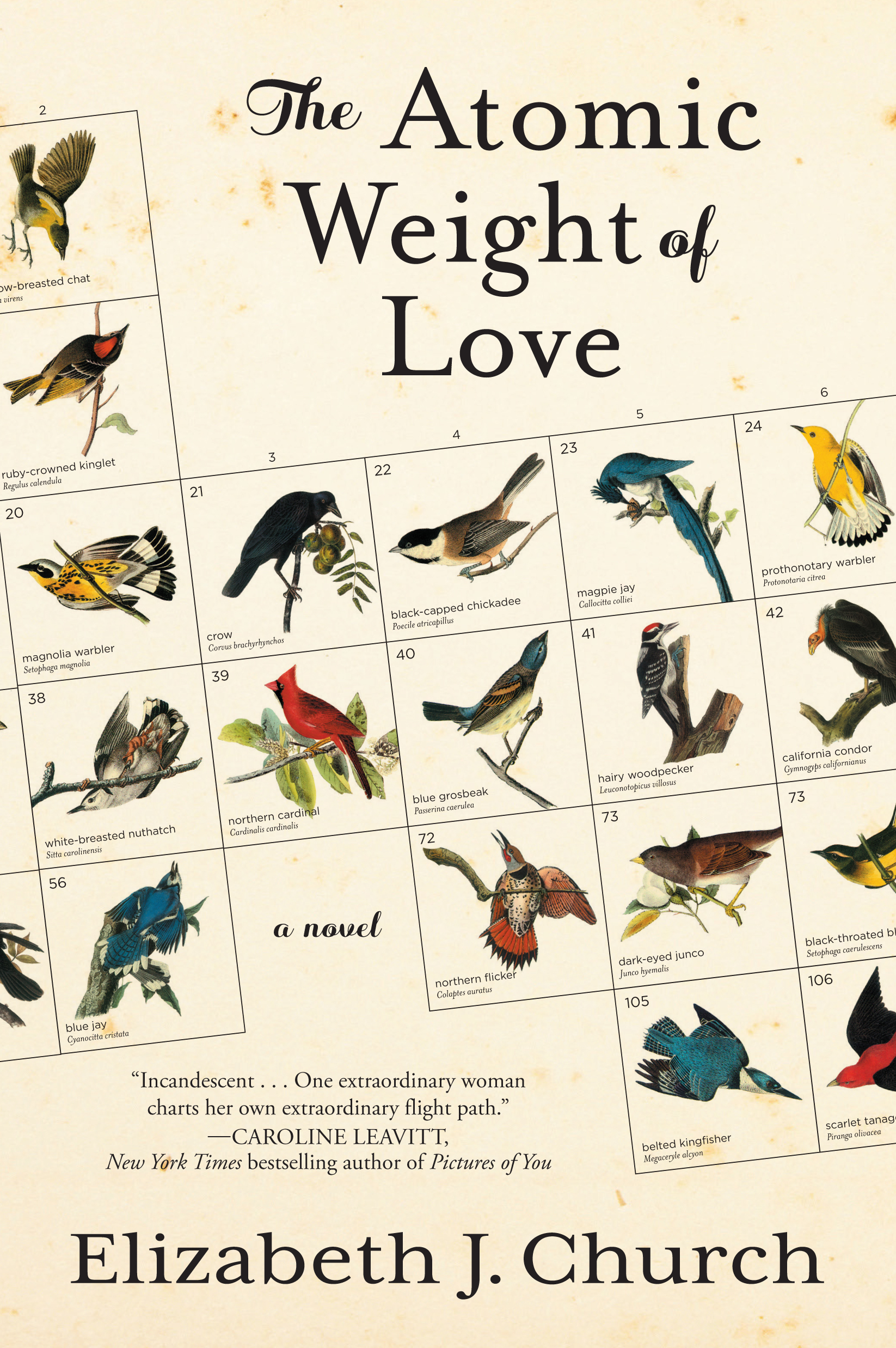 In her sweeping debut novel, Elizabeth J. Church takes us from the World War II years in Chicago to the vast sun-parched canyons of New Mexico in the 1970s as we follow the journey of a driven, spirited young woman, Meridian Wallace, whose scientific ambitions are subverted by the expectations of her era.
In 1941, at seventeen years old, Meridian begins her ornithology studies at the University of Chicago. She is soon drawn to Alden Whetstone, a brilliant, complicated physics professor who opens her eyes to the fundamentals and poetry of his field, the beauty of motion, space and time, the delicate balance of force and energy that allows a bird to fly.
Entranced and in love, Meridian defers her own career path and follows Alden west to Los Alamos, where he is engaged in a secret government project (later known to be the atomic bomb). In married life, though, she feels lost and left behind. She channels her academic ambitions into studying a particular family of crows, whose free life and companionship are the very things that seem beyond her reach. There in her canyons, years later at the dawn of the 1970s, with counterculture youth filling the streets and protests against the war rupturing college campuses across the country, Meridian meets Clay, a young geologist and veteran of the Vietnam War, and together they seek ways to mend what the world has broken.
Exquisitely capturing the claustrophobic eras of 1940s and 1950s America, The Atomic Weight of Love also examines the changing roles of women during the decades that followed. And in Meridian Wallace we find an unforgettable heroine whose metamorphosis shows how the women's movement opened up the world for a whole generation.
For December 9th meeting: The Christmas Shoes by Donna VanLiere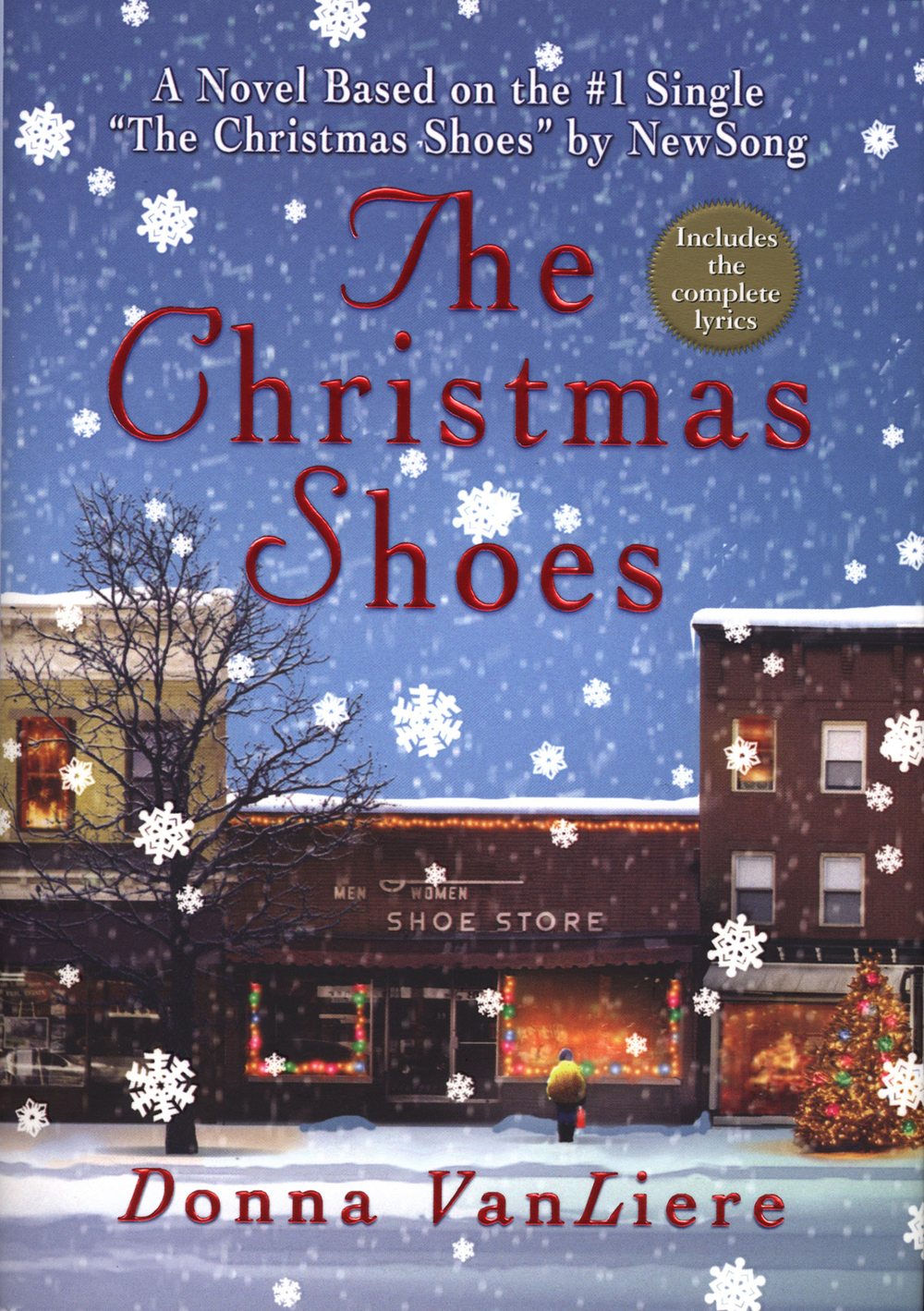 Sometimes, the things that can change your life will cross your path in one instant-and then, in a fleeting moment, they're gone. But if you open your eyes, and watch carefully, you will believe....

Robert is a successful attorney who has everything in life-and nothing at all. Focused on professional achievement and material rewards, Robert is on the brink of losing his marriage. He has lost sight of his wife, Kate, their two daughters, and ultimately himself. Eight year old Nathan has a beloved mother, Maggie, whom he is losing to cancer. But Nathan and his family are building a simple yet full life, and struggling to hold onto every moment they have together. A chance meeting on Christmas Eve brings Robert and Nathan together-he is shopping for a family he hardly knows and Nathan is shopping for a mother he is soon to lose. In this one encounter, their lives are forever altered as Robert learns an important lesson: sometimes the smallest things can make all the difference. The Christmas Shoes is a universal story of the deeper meaning of serendipity, a tale of our shared humanity, and of how a power greater than ourselves can shape, and even save, our lives.