Our weekly service on the first and third Sunday of the month is a traditional service with organ music; the service on the second and fourth Sunday of the month is a contemporary service with our Praise Band. In-person attendance is encouraged. Per the SBDPH, face coverings are no longer required in indoor spaces, including our sanctuary. All are encouraged to continue wearing face coverings if desired.

We are livestreaming our weekly Sunday Services at 9:30 a.m. Preservice announcements and music usually start around 9:25 am. Sunday church service video recordings, as well as recordings of seasonal services, are available to watch after each service is complete. You may watch here.
Special livestreamed events, such as concerts and memorial services are typically livestreamed on our Videos Page and archived afterwards here.

Holy Communion
Holy Communion is offered during all Sunday services. It is also available by appointment (contact Pastor Keith) for those not attending services.
Morning Meditations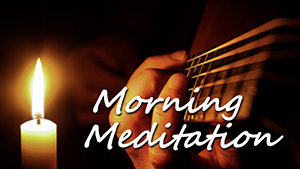 Our Wednesday Morning Meditation, featuring instrumental and vocal music by our Music Director, Adam Phillips, may be attended in person or watched (or listened to) on our Videos Page (live and recorded) - Wednesday mornings at 10:00 am. Previous performances are showcased on Vimeo here.
Good Shepherd In The World
Recently Pastor Paul and Genevieve (Gena) Nelson received and accepted the call to serve on behalf of The Lutheran Church—Missouri Synod (LCMS) in Indonesia, based in Medan. Pastor Nelson and his family served Emanuel Lutheran Church, Santa Barbara for 10 ½ years. In this new role, Pastor Paul works closely with the Indonesian Christian Lutheran Church and helps train and mentor local pastors and lay leaders.

Pastor Nelson and family need fellow believers to partner with them in this new role.
How can we partner with them?
Please click here for more information on Pastor Nelson's call to Indonesia, including a video explaining his work there.