What better activity while staying socially distant than to read a good book!

Where the Crawdads Sing by Delia Owens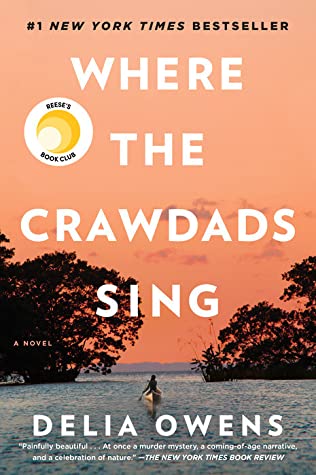 Fiction, southern gal coming of age story complete with murder mystery/who done it, a best seller for some 30+ weeks. Here's an excerpt from GoodReads.com review: "In Where the Crawdads Sing, Owens juxtaposes an exquisite ode to the natural world against a profound coming of age story and haunting mystery. Thought-provoking, wise, and deeply moving, Owens's debut novel reminds us that we are forever shaped by the child within us, while also subject to the beautiful and violent secrets that nature keeps. The story asks how isolation influences the behavior of a young woman, who like all of us, has the genetic propensity to belong to a group. ..." Sounds like we'll get some good discussion out of this :)


Book Club meeting/discussion will be Saturday, February 13, 2021, at 9:00 A.M. on Zoom*
LINK: https://www.goodreads.com/book/show/36809135-where-the-crawdads-sing
* Jump in! New folks are welcome anytime to read with us and "meet." Just order/start reading the "next" book in line and contact Val Eurman for more details and to get on our email list!