Mark Saturday, December 11, 2021, from 8:00 - 11:00 on your calendar! Come early--the cookies sell out quickly!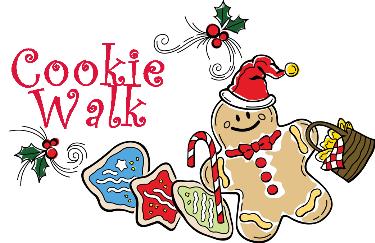 It's time to start thinking about the Cookie Walk again. What is the Cookie Walk? It's where we sell cookies that you have made to raise money for our preschool.
The room is filled with the most delightful smell of homemade cookies and treats. As people walk through the door, they are handed a bakery box to fill with the cookies of their choice. We sell them by the pound. You can also enjoy coffee or hot cider and the company and atmosphere of Christmas time.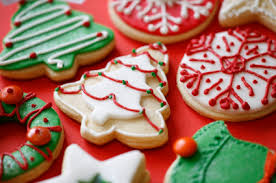 This is where you come in--we need your help.
•Let others know about this event. We will have postcards available very soon. You can hand them to friends or post then at your place of employnent.
•We need cookies! We are asking you to help us out by baking 6 doz. or more of your special family favorite Christmas cookies. No store-bought cookies, please. We realize some of you just don't bake anymore. If that's the case, come and support us by buying some delicious treats on December 11th.
•If you have a nice platter for your cookies, that would be great. Just be sure to label it so we can get it back to you. Otherwise we can plate them for you the day before.

Please bring your cookies to the Fireside Room or the Preschool on Friday, December 10th sometime between 8:00 A.M. and 5:00 P.M.
Thank you! Katie Eckert. Call Preschool if you have questions.