Our weekly service on the first and third Sunday of the month is a traditional service with organ music; the service on the second and fourth Sunday of the month is a contemporary service with our Praise Band. In-person attendance is encouraged.

We are livestreaming our weekly Sunday Services at 9:30 a.m. Preservice announcements and music usually start around 9:25 am. Sunday church service video recordings, as well as recordings of seasonal services, are available to watch after each service is complete. You may watch here.
Special livestreamed events, such as concerts, are typically livestreamed on our Videos Page and archived afterwards here.

Holy Communion
Holy Communion is offered during all Sunday services. It is also available by appointment (contact Pastor Keith) for those not attending services.
Morning Meditations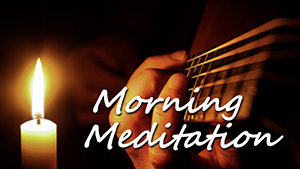 Our Wednesday Morning Meditation (10:00 am), featuring instrumental and vocal music by our Music Director, Adam Phillips, may be attended in person or watched (or listened to) on our Videos Page (live and recorded). Previous performances are showcased on Vimeo here.
Welcome, and thanks for taking a moment to look over Good Shepherd and our ministry. We offer a wide variety of activities for all ages, many of which are listed to the right (or nearby on tablets or mobile devices).
We hope that you find answers to your questions and concerns about our church, our congregation and our ministries. Good Shepherd is all about exciting believers in Jesus Christ and proclaiming the good news that Jesus Christ is the Lord and Savior. If we can be of any help in your spiritual journey or with your spiritual needs, please don't hesitate to give us a call or send us an email. We would be privileged to help you in any way that we possibly can.
Please feel free to join us (in person or on line) for a Sunday worship service or other activity, or just come by and visit us. We'll be glad to see you!
Our Values and Core Beliefs

Jesus died and rose for all. "For God so loved the world that he gave his one and only Son, that whoever believes in him shall not perish but have eternal life." John 3:16
The Bible is God's True Word. "All Scripture is God-breathed and is useful for teaching, rebuking, correcting and training in righteousness, so that the man of God may be thoroughly equipped for every good work." 2 Timothy 3:16-17
The Word and Sacraments. "For it is sufficient for the true unity of the Christian church that the Gospel be preached in conformity to and with a pure understanding of it and that the Sacraments be administered in accordance with the divine Word." Article VII, Augsburg Confession.