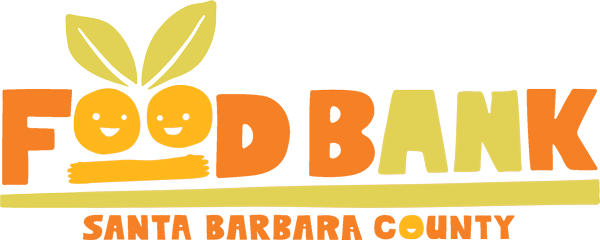 Good Shepherd Lutheran Church, in conjunction with the FoodBank of Santa Barbara County, distributes fresh fruits and vegetables as well as canned goods and other non-perishable items to those in need on the first Saturday of every month. Food, personal hygiene items, and clothing is given out on a first-come / first-served walk-up basis by beginning at 9:00 a.m. at church. We typically provide food for 100 to 135 families each month.
A nurse is available on campus for blood pressure screenings and to answer general health-related questions.
During state and/or local Covid requirements, we are still distributing, but have put in place appropriate measures to protect our volunteers and those we serve.

If you would like to donate non-perishable items for distribution, please drop them into the FoodBank barrel just inside the church entrance (or leave them outside our sanctuary door or drop them off in the church office M-Th 8:30 am-noon).
Checks also are welcome made out to GSLC with a reference noting Pantry Distribution (dropped off to the church office or through the office door mail slot).
You can also donate by on-line checking withdrawal by clicking on this button: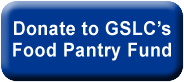 Donations by credit card can be made by clicking on this button: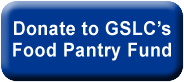 FoodBank of Santa Barbara also distributes food at a number of other locations throughout the month. Click here for more information about FoodBank of Santa Barbara.
If you would like to volunteer to help with Pantry Distribution, please contact Val Eurman or Cindy Oliver.
Most Needed Donation Items:
Canned Food (e.g., Vegetables, Beans, Chili, Tuna, Meat, Stew, Fruit)
Rice, Soups
Peanut Butter
Cereal,
Boxed Milk (Almond, Oat, Rice, Soy)
Juice
Diapers / Wipes
Paper Goods (e.g., TP, tissues, napkins)
Cleaning Supplies (e.g., hand / dish soap, laundry detergent, window cleaner)
Health Supplies (e.g., band aids, sunscreen) No medications allowed!
The following guidelines apply:
• We cannot accept home-canned products.
• We cannot distribute cans without labels.
• We cannot distribute opened products.
• We cannot distribute expired products.
• Please donate retail-sized items, not big-box sized.
• Foods must be in original packaging.
• We cannot accept pet food.
• Please do not donate products with expiration dates that have expired. We check every item and then discard those that cannot be distributed.