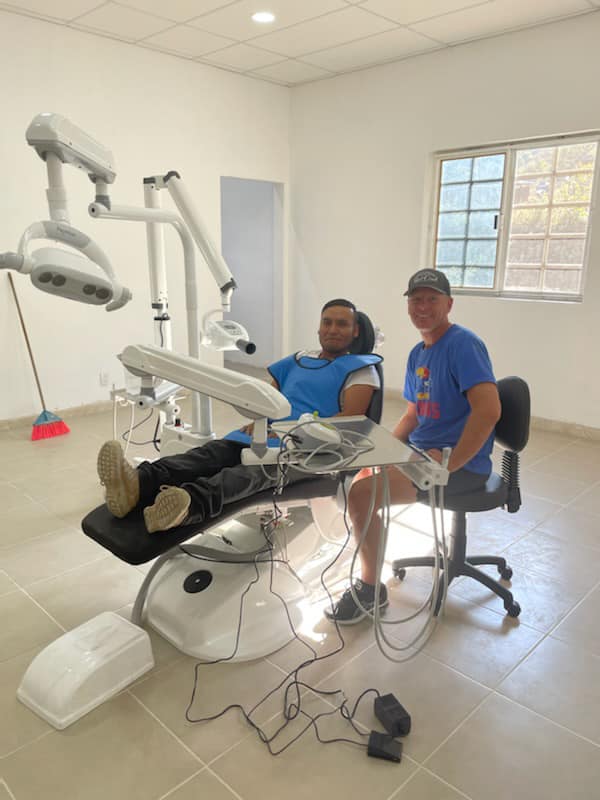 Good Shepherd Lutheran has joined forces with other churches in the area to build multipurpose facilities containing church ministries and a dental clinic in the village of Santiago Naranjas in the northwestern mountains of Oaxaca, Mexico. It has become very apparent that the people of this village greatly need the services of a dentist, as there are no dental clinics in the village. A wing of the building has been dedicated to a dental clinic and the space has been built out with state-of-the-art dental equipment including a dental chair/unit, x-ray unit, sterilizer, ultrasonic scaler, high speed handpieces, etc.
We now need to supply the clinic with dental instruments and supplies.
Would you be willing to ask your dentist to donate any instruments/materials including items they are no longer using? Can you help us provide instruments/supplies for this free dental clinic in Santiago Naranjas? This document has a list of needed supplies. If you have specific dental equipment questions, please contact Dr. Erik Wipf.

There is a supply house in Oaxaca City where supplies can be purchased at a lower price than what dentists are accustomed to paying in the United States.
Monetary donations are also welcome and are tax deductible. Our donation page is here.
The background for the Centro Cristiano Vida Nueva Mission Project can be found in this document. Their Facebook page can be found here.
Thank you!