Welcome to our video church service page!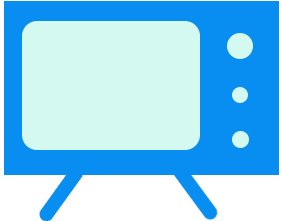 Live video of our Sunday church services starts around 9:30 AM on Sunday morning. There may be preservice music before 9:30. The service video recording is available to watch (from the beginning) after the service is completed.
Live services and/or recordings may be watched on the players on this page, on Vimeo, or downloaded to your computer. The player can be adjusted for your desired viewing resolution/quality (1080p, 720p, 640p, etc.) using the little "gear" icon.
We strongly suggest that you refresh your browser at the live service starting time (or before) as the video may not start by itself on some browsers - we don't want you to be late for church!
There is a viewable/downloadable copy of the current order of service and weekly bulletin below this week's service video. Archived videos are farther down on the page.

Special note: If you want to download a service video to watch it later, either use the download button on your browser (if available) or click the "Share" button on the video, click the displayed vimeo url, go to that url and press the send file/download button on that page. You can select the video resolution/file size to be downloaded.

We are requesting donations to fund the ongoing livestream expenses ($98 per month). Credit card donations for Good Shepherd's Church Service Livestreaming Project may be made here.
Service Recording for Sunday, August 9th, 2020:
(If you are unable to watch the video above, the direct link to Vimeo is https://vimeo.com/445545814)
Audio-only MP3 recording: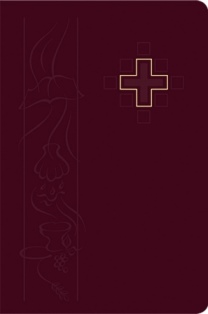 Most recent Order of Service (posted before Sunday's service). View or download (depending on your browser)
Most recent Sunday bulletin (posted before Sunday's service). View or download (depending on your browser).
You may donate by electronic check or credit card!
---
Archived Services (hosted by Vimeo)

Archived Service for Sunday, August 2nd, 2020 (includes preservice music and postservice music):
Audio-only MP3 recording:
Archived Service for Sunday, July 26th, 2020 (includes preservice music and postservice music):
Audio-only MP3 recording:
Archived Service for Sunday, July 19th, 2020 (includes preservice music):
Audio-only MP3 recording:
Archived Service for Sunday, July 12th, 2020 (includes preservice music):
Audio-only MP3 recording:
Archived Service for Sunday, July 5th, 2020 (includes preservice music):
Audio-only MP3 recording:
Archived Service for Sunday, June 28, 2020:
Audio-only MP3 recording:
Archived Service for Sunday, June 21, 2020:
Audio-only MP3 recording:
Archived Service for Sunday, June 14, 2020:
Audio-only MP3 recording:
Archived Service for Trinity Sunday, June 7, 2020:
Audio-only MP3 recording:
Archived Service for Pentecost Sunday, May 31, 2020:
Audio-only MP3 recording:
Archived Service for the Sixth Sunday after Easter, May 24, 2020:
Audio-only MP3 recording:
Archived Service for the Fifth Sunday after Easter, May 17, 2020:
Archived Service for the Fourth Sunday after Easter, May 10, 2020:
Archived Service for the Third Sunday after Easter, May 3, 2020:
Archived Service for the Second Sunday after Easter, April 26, 2020:
Archived Service for the Sunday after Easter, April 19, 2020:
Archived Easter Sunday Service, April 12, 2020: