Welcome to our video church service page!
Video recordings of our Sunday church services are posted on this page when available, typically Saturday evening or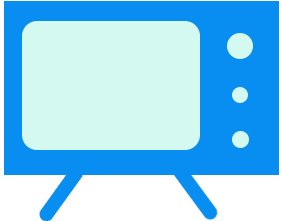 first thing Sunday morning. Recordings may be watched on the players on this page or downloaded to your computer. The service videos are hosted on a third-party server (Vimeo) that can stream to multiple viewers without pauses. The player can be adjusted for your desired viewing resolution/quality (1080p, 720p, 640p, etc.) using the little "gear" icon.

There is a viewable/downloadable copy of the current order of service and weekly bulletin below the videos. Archived videos are farther down on the page.

Special note: If you want to download a service video to watch it later, either use the download button on your browser (if available) or click the "Share" button on the video, click the displayed vimeo url, go to that url and press the send file/download button on that page. You can select the video resolution/file size to be downloaded.

Are you enjoying our online services? Good Shepherd is upgrading and purchasing additional equipment to livestream our Sunday church services (we pre-record services now) when we are allowed to gather small groups in our sanctuary again - as many will still not be able to attend in person.
We have reached our goal to raise $3500 for this project's equipment and want to fund the ongoing expenses ($98 per month). Credit card donations for Good Shepherd's Church Service Livestreaming Project may be made here.
Service for Pentecost Sunday, May 31, 2020:
(If you are unable to watch the video above, the direct link to Vimeo is https://vimeo.com/424341784)
Audio-only MP3 recording: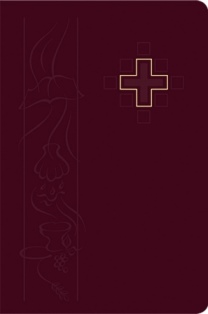 Order of Service . View or download (depending on your browser)
This week's Sunday bulletin . View or download (depending on your browser).
You may donate by electronic check or credit card!
---
Archived Services

Archived Service for the Sixth Sunday after Easter, May 24, 2020:
HD 1080p, etc.:

(If you are unable to watch the video above, the direct link to Vimeo is https://vimeo.com/421310864)
Audio-only MP3 recording:
Archived Service for the Fifth Sunday after Easter, May 17, 2020:
Archived Service for the Fourth Sunday after Easter, May 10, 2020:
Archived Service for the Third Sunday after Easter, May 3, 2020:
Archived Service for the Second Sunday after Easter, April 26, 2020:
Archived Service for the Sunday after Easter, April 19, 2020:
Archived Easter Sunday Service, April 12, 2020: